So, this past Saturday I wrote a post celebrating my obtaining of The Last Jedi novel and after finishing it over the course of two days I'm here to give you an exciting review of this newest Star Wars book. Enjoy!
The Resistance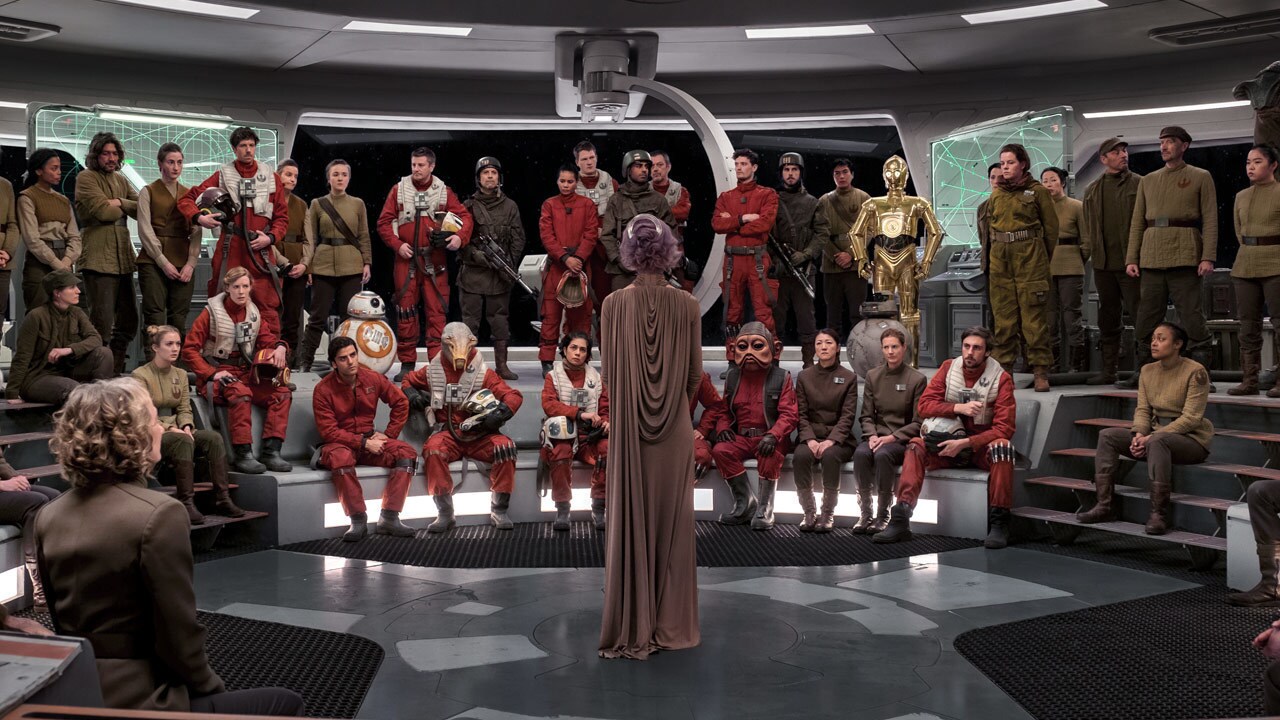 One of the least liked aspects of the movie were the Resistance scenes. People disliked Poe and Holdo's dynamic, people disliked the slow motion chase between the First Order and the Resistance, and overall it wasn't received very well. Now I, after the second viewing of The Last Jedi, thoroughly enjoyed the Resistance side of the story but the book really makes those portions of the movie shine.
The novel goes into great detail about the hopelessness of the Resistance's situation and Poe's agitation with the dire scenario. To him, Holdo was leading the Resistance to utter doom and he couldn't handle seeing the members of the Resistance succumb to despair as they watched their lives slowly coming to an inevitable demise. These portions of the book actually happened to become my favorite scenes simply because they shed such a fascinating light on a part of the movie I didn't like as much as other scenes of the movie.
I also LOVED Admiral Holdo in the book. She was already a leader who didn't falter under pressure and didn't allow "flyboy" Poe Dameron to mess with her mind but the novel really highlighted how stern and sometimes, unkind, she was at certain points towards the demoted Commander and I was like, "YES!" There's nothing cooler than a woman who doesn't take stuff from no one, especially an insubordinate like Poe, and it made me love her character. And that hyperspace maneuver! That was undoubtedly, even on paper, one of the coolest things that I have ever read.