(This is a repost.)
Denis Villeneuve commented that MCU films are "cut and paste of one another" and even though I tried not to be, I got a little triggered. I understood what he meant and that he's mostly correct but as an MCU fan I felt I had to defend a franchise that I loved so much.
What turned into a simple observational rant with my sister transformed into an epiphany as we realized the secret sauce for Star Wars and Marvel's greatest third acts. And of course, I'm here to share that epiphany with you. Enjoy!
For some, the MCU's final acts can be a little stale. For years we have come to expect a story that finds a way to challenge the heroes in the film before reaching a climactic CGI-heavy battle that range from awesome and unforgettable to kind-of-underwhelming.
And while most of the time the third acts are my favorite portion of the film I understand some fans' exasperation for this somewhat tiring formula. So why do some Marvel films stand out against others? Well, to understand the power of a third act let's look at the Star Wars movies.
Star Wars: A New Hope followed the classic storytelling template of the Hero's Journey with a young man going on a wild adventure to save a princess and becoming a hero by the conclusion of that story.
He became a hero, however, thanks to a climactic showdown that featured a giant weapon that had to be destroyed: the Death Star. It was a riveting story and when he managed to blow it up it's one of the greatest moments in the franchise.
Since then, nearly every Star Wars movie has featured a weapon of some kind needing to be destroyed. Talk about repetitive!
Return of the Jedi, the first somewhat-disappointing Star Wars movie, featured an unfinished second Death Star that was the primary focus of the film. And of course, in repetitive fashion, the Rebel Alliance had to destroy it or the galaxy would be in turmoil.
The only thing that saved that third act from being the ultimate snooze fest was the riveting confrontation between Luke Skywalker, his father Darth Vader, and Palpatine. It was that personal touch that made the movie special and memorable.
You see, Luke fighting to save his father gave emotional gravitas to an ending that could've been kind of boring but his showdown with Palpatine was anything but boring because there was that personal connection.
That storyline with Vader and Luke honestly saved the movie because everything else was kind of so-so. Think about the rest of the films that feature massive third acts resulting in some sort of weapon needing to be destroyed.
The Phantom Menace, Trade Federation ship needs to be destroyed to save Naboo. The Force Awakens, the StarKiller Base (Death Star 3.0) needs to be destroyed. The Rise of Skywalker, a satellite needs to be destroyed to stop the Final Order from taking over the galaxy.
And even though Attack of the Clones doesn't exactly have a weapon that needs destroying, its climactic battle held no personal connection to the characters. The same can be said with Solo: A Star Wars Story. The movie's climax is boring because we don't really care about Qi'ra's story with Dryden, Han's relationship with Beckett, or even Han's connection with Qi'ra. So the end just kind of…happens.
You see the trend with these movies? The lack of the personal touch in these movies' third acts make for somewhat a boring movie. And even though The Force Awakens is a great film it's a copycat of A New Hope's entire structure.
Now let's look at the best Star Wars movies and their incredible third acts.
Revenge of the Sith didn't conclude with a massive space battle for the fate of the galaxy. It concluded with a very personal showdown between Anakin and Obi-Wan on Mustafar and across the galaxy we had the ultimate duel between the galaxy's greatest Force-users, Yoda and Palpatine.
We feel so many feelings throughout the film's final minutes because the trilogy has established a profound connection between these characters that when we see this lightsaber-duel conclusion it feels like it means something.
Padme dies, her children are born and separated, Yoda goes into exile, and the galaxy has actually been taken over by the Empire. It's a somber ending but it is a fitting conclusion to the Prequel Trilogy.
Rogue One does have a very loooong climactic finale but the personal connection comes with Jyn's determination to see her father's plan realized. Plus, not only are the stakes very high but all of the characters die. It's shocking, it's emotional to watch, and it's one of the more memorable endings in the franchise.
The Last Jedi is a mixture of both worlds. On one hand, it suffers terribly from the need-to-destroy-the-weapon storyline as Finn and Rose are assigned on a boring mission to find a way to disable the Dreadnaught's hyperspace tracker. On the other hand, the film concludes with another personal showdown between Kylo and Snoke, then Rey and Kylo, and then finally Kylo and Luke. The film's final twenty minutes are utterly fascinating and if the rest of the movie had found a way to exclude that ridiculous casino-detour and Poe's annoying shenanigans, the movie would've been so much better.
The Empire Strikes Back is the perfect Star Wars movie because it takes the personal touch to a whole other level. The film's biggest battle comes in the film's first forty minutes on Hoth. After that, the story establishes the connections between the characters–Han and Leia's burgeoning romance, Luke and Yoda's master-and-apprentice dynamic–so that when the film's third act arrives you're so invested in these characters' stories the movie becomes even more riveting.
Han gets frozen in carbonite which is a heartbreaking development for Leia. Luke faces Vader in an epic lightsaber duel that concludes with Skywalker losing his hand and a bombshell announcement, Vader is Luke's father.
You can't get more personal than that.
So yes, we have now established that a great third act must have a personal touch. Now let's look at the MCU stories that actually follow this approach.
Captain America: The Winter Soldier, Guardians of the Galaxy, Captain America: Civil War, Black Panther, Avengers: Infinity War, and Endgame, just to name a few.
And what do all of these movies have in common? Their third acts are permeated with that personal touch.
Through all of the classic climactic explosions in The Winter Soldier, there's a deeper emotional storyline as Captain America tries to save his friend, Bucky. Groot dies in Guardians of the Galaxy. Iron Man goes to town on Captain America and Bucky in Civil War because of their connection to the death of his parents. Black Panther's final act features a climactic showdown between cousins T'Challa and Killmonger. And Infinity War and Endgame's final acts features Thanos who, having already killed off some of favorite characters, raises the stakes to astronomical levels as we see The Avengers take him on, lose, then fight him again and win, only to lose Iron Man and Black Widow permanently in the process.
Now, let's look at the MCU stories in Phase 4 so far.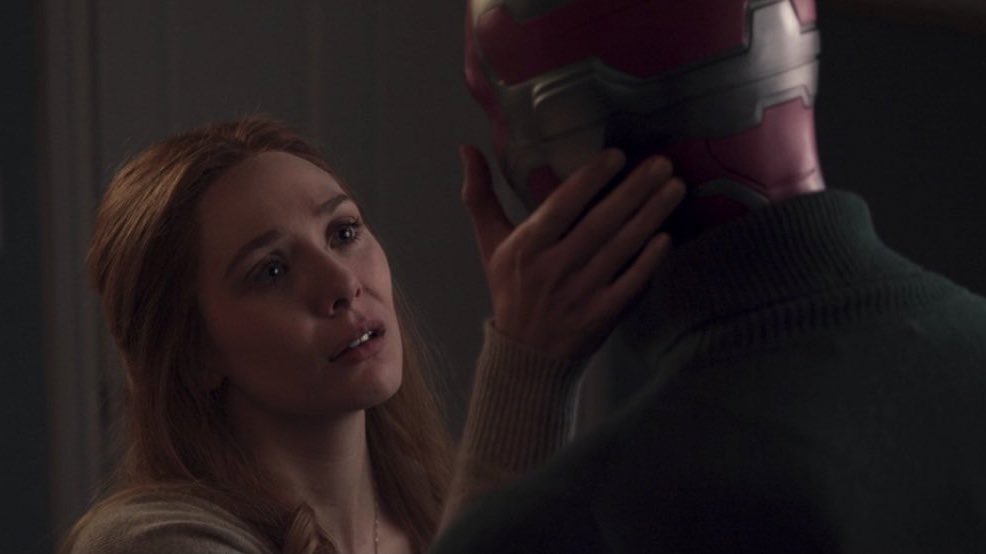 WandaVision concludes with a bit of a boring CGI-showdown but it still manages to retain that personal connection to Wanda and her story of grief, making the series as a whole fit together rather nicely in that department.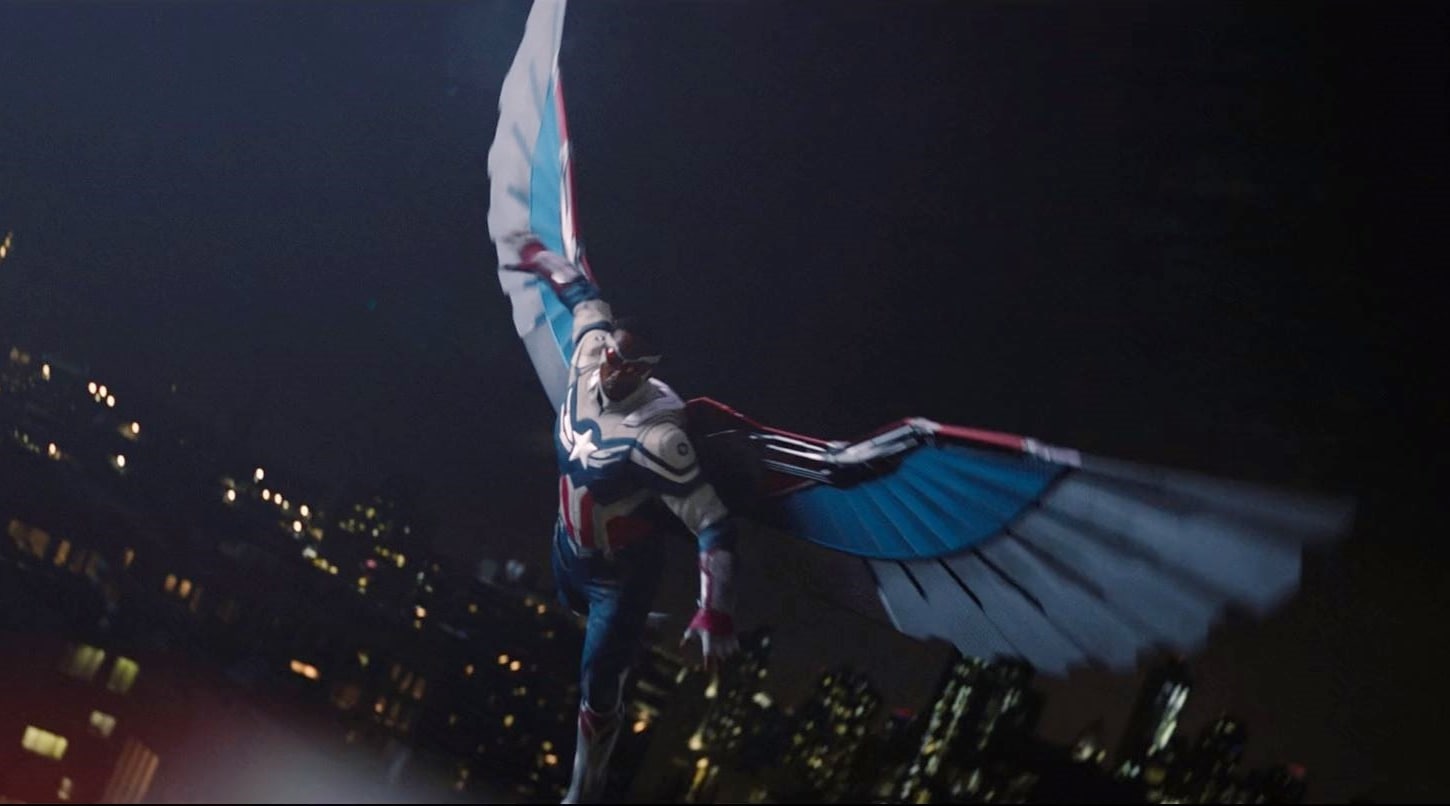 The Falcon and the Winter Soldier's finale is very lackluster because:
1: There's no real personal connection between the heroes and the villains.
2: Karli's motivations are murky and hard-to-understand so the stakes don't seem very high. Hence, the reason why the finale is so boring.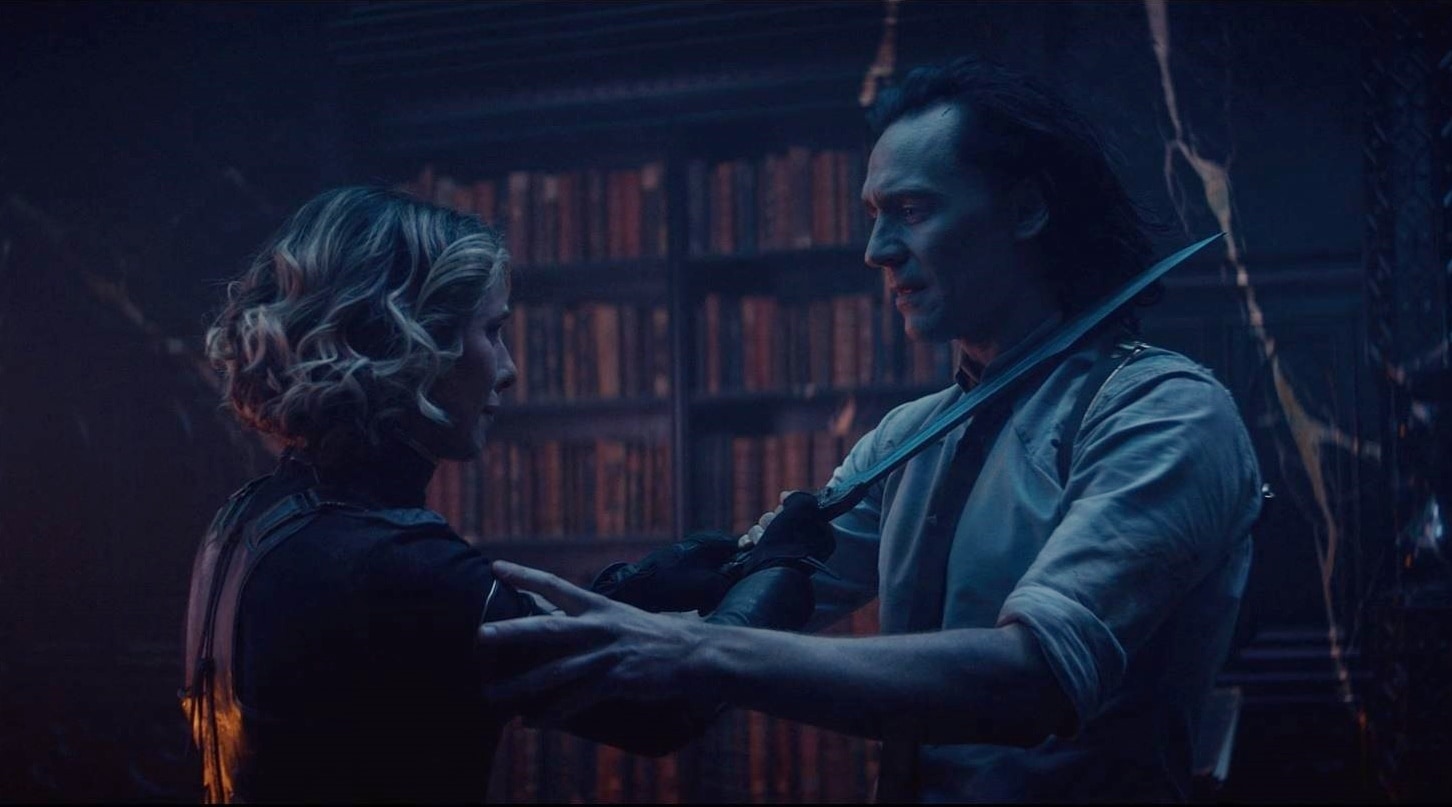 Now, Loki gets it. Instead of having a massive showdown like I think we all expected it takes the very personal route with the introduction of He Who Remains, the man that destroyed Sylvie's life. He tries to give Loki and Sylvie his job but she has no time for it, resulting in a fight/romantic moment between Loki and Sylvie that was anything but expected. Even the final moments with Ravonna and Mobius contain that emotional connection that makes their scenes interesting.
Black Widow's final act is slightly muddied by the CGI-explosion fest but it's a very personal conclusion for Natasha Romanoff as she is forced to face off with Taskmaster, the man who destroyed her life General Dreykov, her fellow Black Widows, and she has to save her sister Yelena. It's a powerful conclusion to her story in that film and a great origin story for Yelena at the same time.
And even Shang-Chi, through the CGI-heavy dragon showdown, found a way to make the entire climactic third act personal with Shang-Chi's connection to Wenwu and his realization of who he is by embracing the light and dark within himself. And guess what? Shang-Chi and the Legend of the Ten Rings is one of the highest-rated superhero movies of all time.
So that's it. That's the secret sauce. If Marvel Studios and Lucasfilm can realize that their movies are best when their third acts are imbued with a personal touch there will always be a chance of getting a great movie.
I thank you for reading and I hope you have a great day.