The Force Awakens is one of my favorite Star Wars movies because it introduced some truly fantastic characters; Adam Driver's Kylo Ren, Daisy Ridley's Rey, Oscar Isaac's Poe Dameron, and John Boyega's Finn. Finn was such a lovable character. He was adorable, sweet, kind, heroic, and he was different than other major Star Wars characters that came before him considering that he was the first stormtrooper who went good. In The Last Jedi he was even more heroic and that makes me even more excited for his involvement in Episode IX. So today on this segment of Greatest Moments I'm sharing with you all of my favorite moments from Finn. Enjoy!
1. Defecting
FN-2187 could've easily been like every other First Order stormtrooper, a mindless human robot who follows any order, atrocious or not, but he decided to be different, he decided to do what is right, and as he was given the order to slaughter all of those helpless Jakku civilains he didn't. He lowered his gun despite knowing that he could've easily gotten shot right there on the spot and that takes a lot of bravery.
2. Saving Poe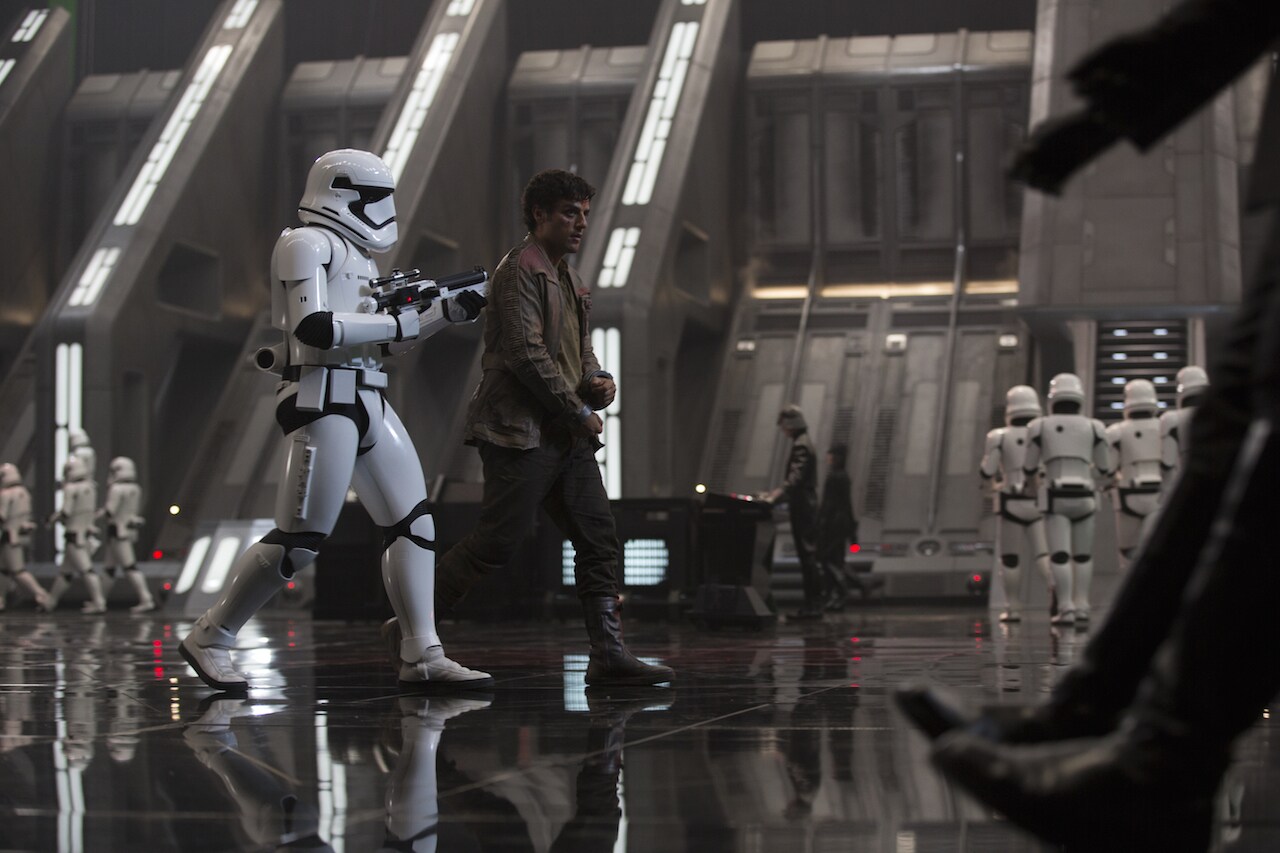 This was another incredibly brave plan off of Finn's behalf. He was within hours, maybe minutes, of getting his mind wiped and transformed back into the mindless murderer that the constant story of the stormtrooper is but he came up with the brilliant escape plan to save the Resistance pilot, Poe, hijack a TIE fighter, and get away from the evil First Order as quickly as possibly. Of course, the plan didn't exactly transpire as he would've liked but it was still an impressive attempt at desertion.