The Last Jedi had a lot of great character development for the characters new and old but there was one character who I felt got a little lost in the weeds and that is Finn.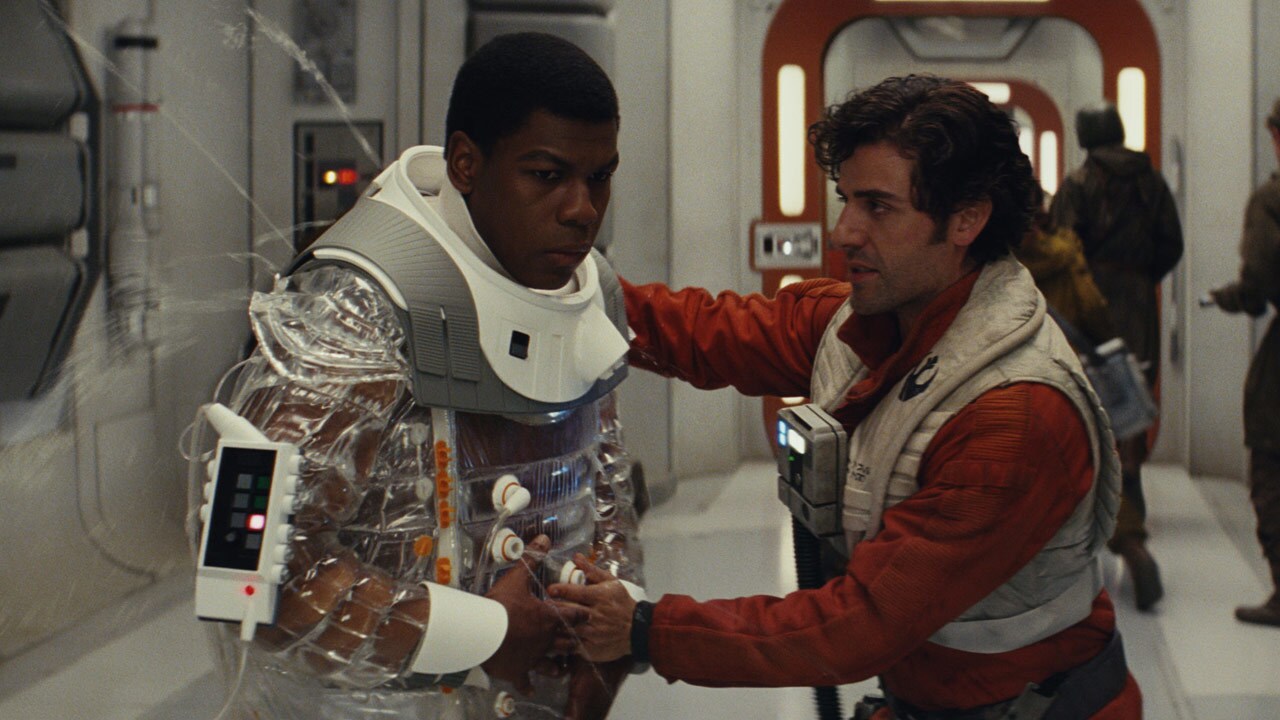 One of the reasons why I didn't like The Last Jedi after the first viewing was I felt that Rian Johnson took Finn, who was one of the most important characters in The Force Awakens, and placed him on the back burner to introduce a new heroine, Rose. After the second viewing of the movie I realized he actually had been given some development as Rian Johnson cemented his stance as a Resistance fighter rather than still remaining on the fence of his allegiances. But there's still something about Finn's story that has been lost in the creative process of there being two different writers between two movies and that is the topic of Finn's Force-sensitivity.
Stormtroopers have faced death and the loss of their comrades for decades (The Clone Wars series is full of this) but its never made a stormtrooper suddenly rethink his life and want to become a good person. So why did this happen to FN-2187? What's so different about this stormtrooper? Simple. He has the Force and it awakened within him at that moment! It's the only logical thing that makes sense. If you watch that scene and you hear the sound effects they use at that moment when he realizes the horror of his situation it's kind of clear the subtle implications they were pushing of him having the Force. And then the fact that Kylo Ren sensed him also sends slight signals that Finn had dregs of the Force.
Continue reading So Here's A Question: Is Finn Force-Sensitive or Not? →