Star Wars is incredible for so many reasons and one of those reasons is the fantastic action. From The Phantom Menace to the latest installment, The Last Jedi, action helps make these films go from wonderful to out-of-this-world enjoyable and so today I'm going to share with you my ten favorite action scenes. Enjoy!
10. The Buunta Eve Podrace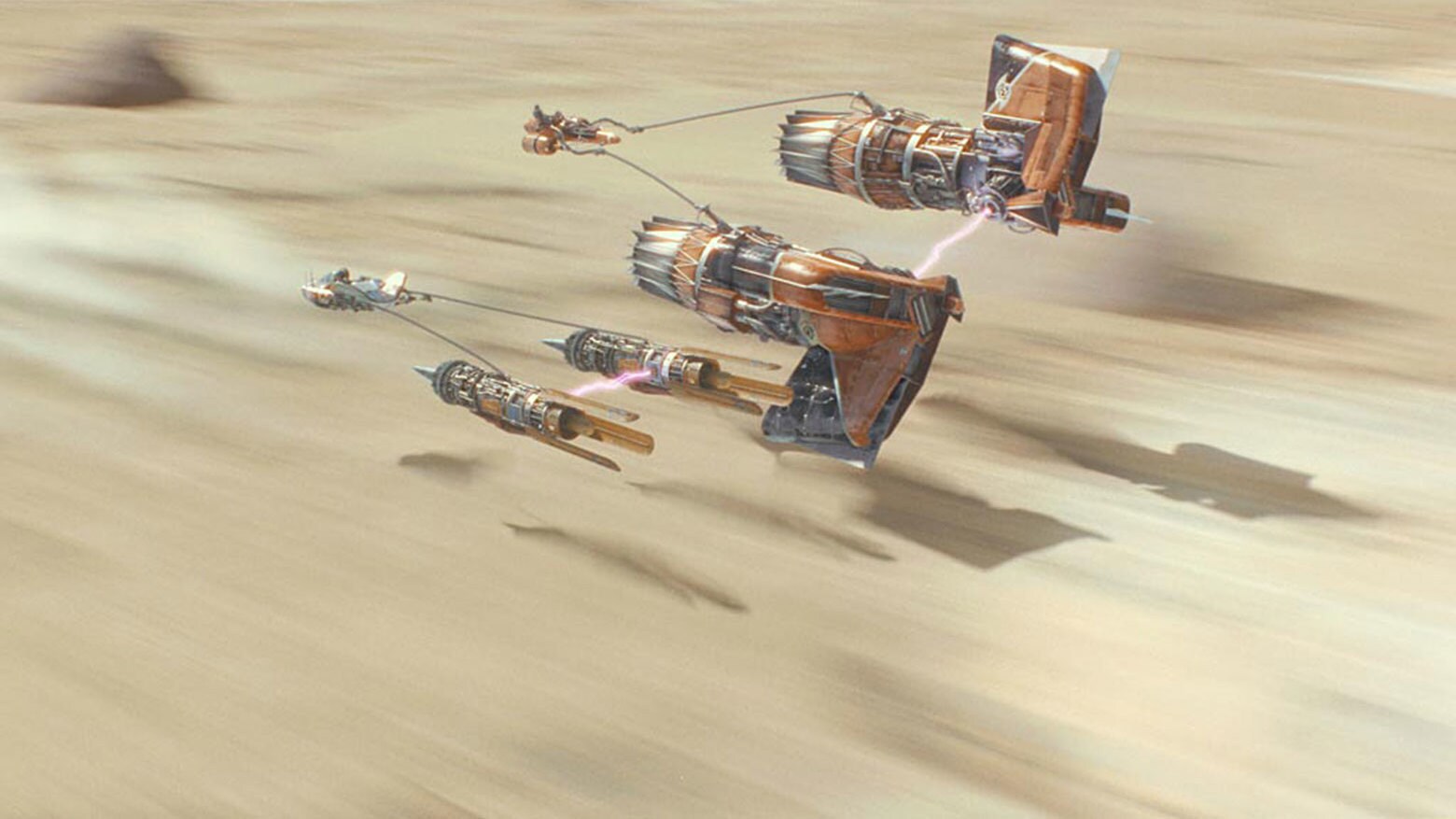 The prequels weren't the best Star Wars movies but one thing they did excel at were the action scenes and the Buunta Eve Podrace Competition is one of my favorites. In no other Star Wars film has there been anything like this dangerous NASCAR-ish type of action scene and that's why I love it so much. It's so unique and so much fun to watch that I couldn't help but place this in my list.
9. The Jedi vs. Darth Maul
Between the likes of Jedi Master Qui-Gon Jin, padawan Obi-Wan Kenobi, and Sith apprentice Darth Maul this film had quite the epic, climactic duel vibe and it truly is a treat to observe. John Williams's epic score impeccably matches the duel and the setting is one of the coolest environments for a lightsaber duel in Star Wars. Definitely one of my favorites.
8. The Resistance Saves The Day
One of the greatest scenes in The Force Awakens is when the Resistance arrives on Takodana. Not only is it such a triumphant moment for the heroes but it really lets Poe shine in all of the best ways. This action scene makes me so happy every time I watch it that I couldn't help but put in this list.
7. The Holy City Is Destroyed
One of my favorite scenes in Rogue One is when the Death Star destroys the Holy City on Jedha. Not only is it a frighteningly beautiful scene but the music and the tenseness of the situation is just perfect. I love this part. 🙂
Continue reading The Ten Greatest Action Scenes in 'Star Wars' →