I love Wonder Woman, clearly. She's one of the greatest fictional heroines ever conceived. And yet, her awesomeness hasn't been perfectly translated on the big screen. Don't get me wrong, she's had some chill-inducing moments that have made me SO happy over the years but the slow-mo. Why does every action scene with her contain agonizingly slow slow-motion?
And now, after seeing the teaser and exclusive images for Wonder Woman 1984 from Entertainment Weekly, I have a feeling that this movie may suffer the renown sequel curse.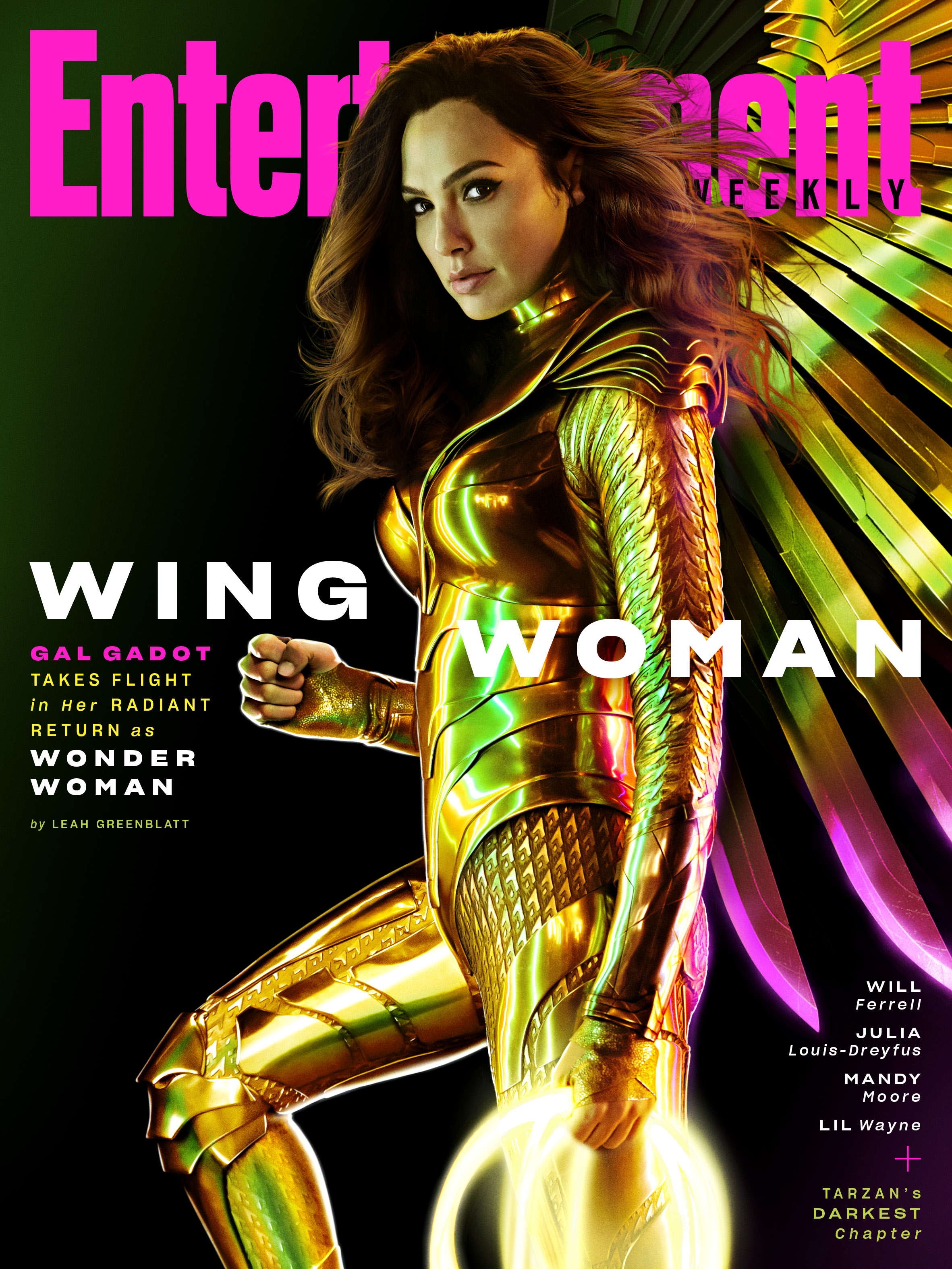 Like, let's talk about this gorgeous-yet-pointless golden suit Wonder Woman has come across in this movie. Because this is a prequel, once again we are faced with the question, "Why didn't she have this suit in the later films because it seems pretty awesome?"
And yet, as beautiful as this suit is (and it is STUNNING), it actually makes Gal Gadot's head look kind of big. I don't think the costume designers realized this skintight golden masterpiece of an outfit was going to have that effect on her head.
I was also a bit disappointed by the images released for the Entertainment Weekly spread about the film because they were basic images from the teaser trailer. There were only a few new images and each image didn't seem that thrilling.
Let me show you.
This slideshow requires JavaScript.
I wish I could say these images made me extremely happy. They didn't.
But I guess this film can't win for losing. When movies show great images (like The Rise of Skywalker) prior to the film's release and end up disappointing that can be a serious punch to the gut. But if a movie shows mediocre images and turns out to be absolutely FANTASTIC (which this movie could easily be) that can sometimes be so rewarding.
With these new images released, I have a feeling we'll see an official trailer within a few weeks in which case I'll garner a solid predetermination of my feelings on the film.
Has the marketing for Wonder Woman 1984 managed to excite you? I'd love to hear your thoughts in the comments below.
I thank you for reading and I hope you have a splendid day.