I wrote this post nearly two years ago when I noticed that, despite the new stories Disney was providing, everything seemed to revolve in the same loop of similarity. Two years later and there still isn't anything new.
The franchise lacks imagination! Big-time. And that became once again very apparent after watching the trailer for the new game coming this October, Star Wars: Squadrons. Let me give you a blunt rundown of where this franchise refuses to take risks.
When The Force Awakens came out it was practically a replica of A New Hope. The First Order is simply a remastered version of the Empire with barely any new creations. Rey is Luke Skywalker. Han Solo plays the role of Ben Kenobi. Kylo Ren is Darth Vader. Poe is this trilogy's version of Han Solo. The Starkiller Base is the Death Star.
And this story never tries to go anywhere the story has never gone before.
The Rise of Skywalker ends up being a remake of Return of the Jedi. Rey faces Palpatine like Luke had to, the Resistance fights the First Order and win, Kylo dies after saving Rey's life like Darth Vader died after saving Luke's, there is no sense of creativity whatsoever.
And it doesn't end there.
This slideshow requires JavaScript.
There also seems to be a lack of creativity when it comes to the female leads in these movies. I mean, look at this slideshow. They are all brunettes! That's simply ridiculous. With Padme and Leia it made sense because they are both related but to have everyone else practically look the same is kind of ridiculous.
And now, for some reason, Disney cannot move us outside of the same timelines that we've been seeing for decades!
The Mandalorian surprisingly manages to stand-in its own corner of the universe with its original storyline set between Return of the Jedi and The Force Awakens, a timeline not heavily forged through. But that's it!
Star Wars Jedi: Fallen Order is basically the Jedi version of Star Wars: Force Unleashed except with some serious inspiration from the gameplay of the recent Tomb Raider games.
And honestly, I'm tired of the fight between the Resistance and the First Order. The Rise of Skywalker gave us a lackluster conclusion to that war and because of that, I have no interest in this (can I be blunt) stupid section of the Star Wars timeline. Now, will I play, this game? Probably considering that I've always wanted to be able to pilot a ship in Star Wars, but the lack of creativity is driving me batty.
Because I love Star Wars I constantly give the franchise a pass for its lack of originality but honestly, if Star Wars is going to last another ten years and still remain as one of the greatest franchises in modern history it's got to get more creative.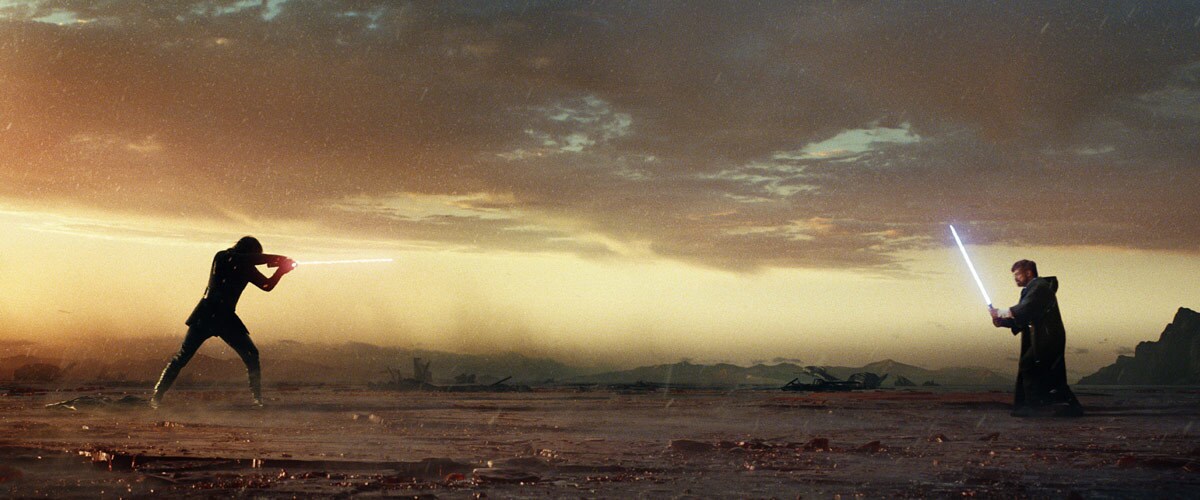 That's why, as much as people may dislike The Last Jedi, at least Rian Johnson gave us concepts (and characters) we hadn't seen before. A purple-haired admiral. Force connections. The idea that Force ghosts can still interact with the regular world like Yoda summoning that bolt of lightning. Luke being able to project an image of himself across light years. These were things we had never seen before and it made The Last Jedi different than other Star Wars films we've seen in the past.
(But it also benefited from themes similar in the other movies like The Empire Strikes Back and Return of the Jedi.)
Disney may have made the novels from the non-canon Legends material illegitimate with the current Star Wars universe but that doesn't mean they shouldn't take those stories' original ideas and make something really cool out of it.
I mean, Rian Johnson's idea of making Luke a mirage was an idea inspired by the Legends canon. And that was hands down the coolest surprise of The Last Jedi.
The reason why Solo flopped wasn't that it came out a mere five months after The Last Jedi. It was because it didn't feel original enough. Disney has seemed to create a wall of where their stories can go and that's why for the past few years the content has only ranged from the years after Episode III to IX.
Both Star Wars Story films were set in the years after Revenge of the Sith and A New Hope. The Obi-Wan Kenobi Disney+ series is set in the same time range. As is the Cassian Andor series. How unimaginative is that?
What about the days during the Old Republic? Or maybe a trilogy that focuses on the galaxy maybe a thousand years after the Skywalker era? Now that sounds interesting.
And that's why I'm intrigued to see the Rian Johnson trilogy. It's supposedly going to be a story that focuses on a new corner of the galaxy that hasn't been explored before and that sounds awesome. If Star Wars is going to remain incredible there has to be some creativity.
Of course, we have the new High Republic story set 400 years before The Phantom Menace when the Jedi were at the height of their greatness but honestly, I'm not even excited about that yet either.
What do you think? Should Star Wars get more creative? I'd love to hear your thoughts in the comments below.
I thank you for reading and I hope you have a wonderful day.