Disney movies are the best! They're bright and colorful, beautifully animated, filled with the finest and most inspiring characters, and just really good. I've been watching a lot of Disney movies lately and yeah, I decided to do an updated ranking of my ten favorite Disney movies. Enjoy!
(This list focuses on Disney movies, not Disney/Pixar movies. There is a difference, lol.)
10. Beauty and the Beast
My first viewing of Beauty and the Beast was the live-action version and while I personally like that version the most, the animated classic is a classic for a reason.
The Beast is more expressive thanks to the animation and there's real heart to this film. Plus, it makes me cry at the end. The live-action version does not.
9. Zootopia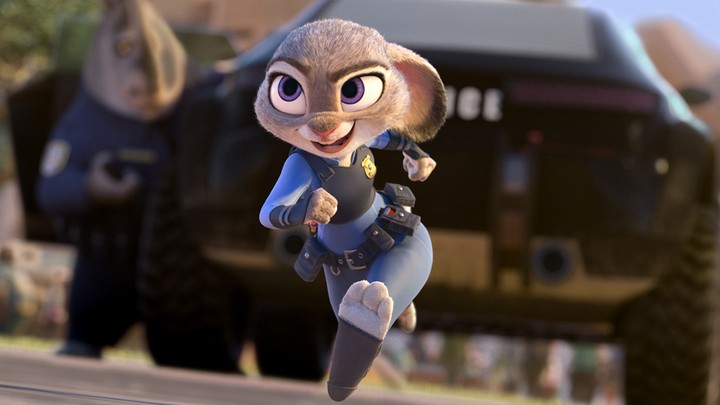 Cute and just plain fun, Zootopia is a movie for all ages. It's sweet, funny, smart, and it provides an inspiring message perfect for children.
8. Frozen II
Even though I personally like Frozen II more than Frozen I just couldn't bring myself to place it in a higher spot than the other movies on this list because it isn't written as well as these other movies.
It's got some serious weak points in the story and honestly, if Elsa's story wasn't so fascinating in this movie it wouldn't be nearly as good as it is.
7. The Emperor's New Groove
This movie is so funny! In fact, it's a movie that my family and I sit down to watch occasionally and laugh at because it is just so perfect. I remember watching the television show when I was little and loving it but the movie is on a whole other level.
If you haven't seen The Emperor's New Groove definitely give it a look. You will not be disappointed.
6. Moana
This movie hits all the feels. The animation is gorgeous! Moana is a lovely heroine with a wonderful story. And this is surprisingly one of the most emotionally-driven Disney movies to date. Have the tissues ready because this movie is going to make you cry buckets!
5. Frozen
Frozen became a worldwide phenomenon for a reason! The movie is stunning, delivering a different spin on the classic princess tale while remaining true to the heart of all princess fairy tales; love. I've watched this movie over seven times and that just goes to show how much I love this film.
4. Raya and the Last Dragon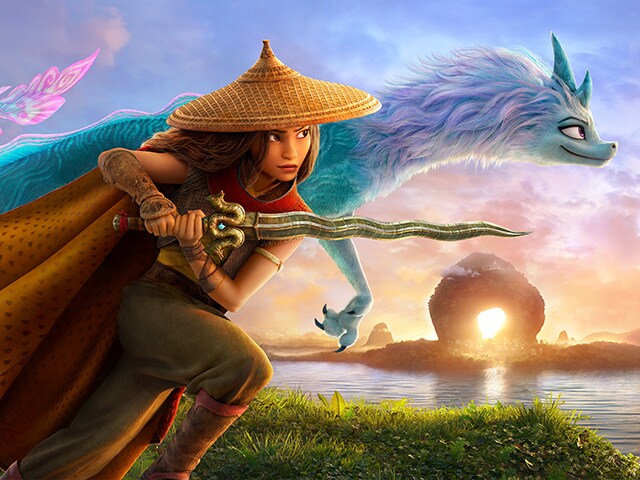 With stunning animation and another look at the world of fantasy through a diverse lens, Disney's latest addition Raya and the Last Dragon is "an instant classic" for good reason.
Its simple story invokes joy, laughter, and a sense of wonderment that most Disney movies haven't given me. Even though the film's conclusion was actually quite predictable, to a certain degree, I found myself so moved by this movie that touched me so deeply. I'm on my way to watching it for a third time sometime this weekend and I just know this is going to be one of those Disney movies I watch frequently.
3. Coco
Coco will rip your heart out of your chest, tear it to shreds, and stomp on it! It's a bit morbid but it's the truth. Coco is designed to take you on this beautiful ride only to inject a plot twist into the storyline that is so heartfelt and unexpected that you'll be left weeping.
I've seen Coco about four-five times and each time I've come away from the film blown away by this movie's story and its ability to make me cry waterfalls.
2. Tangled
I saw Tangled for the first time roughly ten years ago and ever since, I have been a fan. Rapunzel, for a while, was my favorite princess because she's sooo sweet and I absolutely love her chameleon companion. Flynn Rider is perfect! He's so hilarious he makes me smile just thinking about some of the scenes with him. The horse is iconic! And this is the last Disney movie that featured what I feel is an authentic Disney villain in Mother Gothel. I LOVE this movie.
And 1: The Lion King
To this day, there still hasn't been a better Disney movie than The Lion King. It's dark, its music is chill-inducing (I'm literally getting chills just thinking about it), and it's story is just so profoundly powerful. The movie is such a gem that a "live-action" version of the movie was made and following its template, Jon Favreau's The Lion King made over 1.5 billion dollars!
I've seen this movie in IMAX, I know what it's like at home and in the movie theaters, and honestly, it's the perfect movie, through and through. And IMDb would agree with me too considering that it boasts the highest score of any Disney movie by a long shot with a whopping 8.5/10 star score, putting it at #34 on the Top 250 list on IMDb.
So there, that's my top ten list of Disney movies. It definitely took some deep thought
What's you favorite Disney movies? Feel free to share your thoughts in the comments below.
I thank you for reading and I hope you have a fantastic day.