I've seen a bunch of Will Smith and nearly all of them have been entertaining to a certain degree. Yesterday, my sister and I were bored and trying to find something to watch and we stumbled upon I Am Legend. In the 2000s' Will Smith made two movies that sound nearly identical, I, Robot and I Am Legend. At the time I had forgotten about I, Robot so I couldn't remember if I Am Legend dealt with robots or zombies. Ooh, I was introduced to the plot of the story very quickly.
I Am Legend was surprisingly suspenseful, well-written, well-acted, and kind of amazing. I was sucked into this post-apocalyptic world where Will Smith's character drives through abandoned streets in New York City hunting deer like as if he was in the forest with his only companion in the world, a beautiful German Shepherd called Samantha.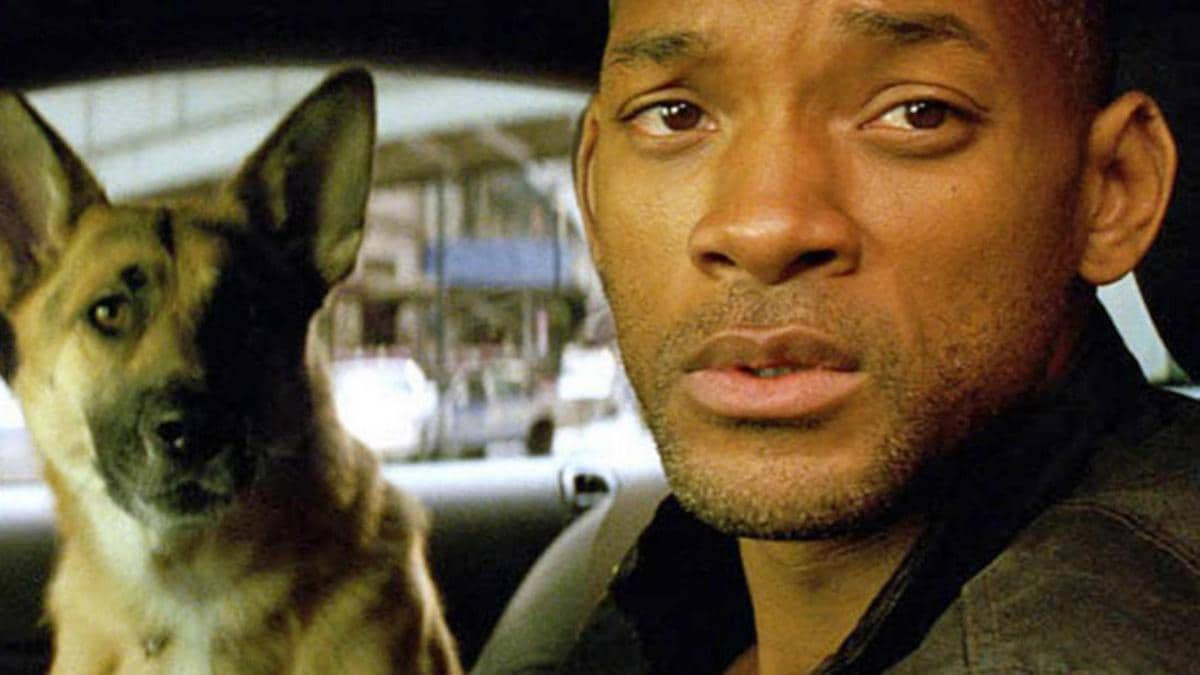 This movie could've steered into the corny zone real quick but somehow it never moved down that path, and even when there is a plot twist about three-quarters of the way into the film it didn't heed the movie's storyline or pacing. It simply added to the plot of the film in a heartening way.
I found myself terrified, riveted, and quite emotional while watching I Am Legend, a film that I am crowning Will Smith as his best science-fiction movie. I know, I know. You're probably saying to yourself, "Better than Men in Black?" Well, Men in Black is genius and iconic, that's for sure, but I Am Legend just profoundly touched me in a way that Men in Black hasn't. In fact, I clapped at the end with tears in my eyes.
It was surprisingly really good and I'm so glad I finally watched it. The only con of the film was the CGI but because the CGI was about the same quality as The Mummy from 1999 I could handle it.
I thank you for reading and I hope you have a wonderful day.