DC Fandome happened yesterday and man was it boring! Last year's version of the digital DC Comics celebration event felt so much funner but this year's version, broken down into four hours to reveal everything new coming to the franchise, was absolutely terrible. And it wasn't just because the shows looked awful or the comics didn't seem interesting. Even the content for the new movies coming next year or in 2023 seemed lacking. So yeah, it wasn't a very fun Saturday in the DC Fandome department but I'm here to talk about what we got. So here we go.
Black Adam
I was excited for Black Adam and I still believe this movie is going to be awesome, specifically with the idea of so many incredibly powerful characters being introduced in this film like Aldris Hodge's Hawkman, Pierce Brosnan's Doctor Fate, Quintessa Swindell's Cyclone, and Noah Centineo's Atom Smasher. However, this first look compilation featuring behind-the-scenes tidbits and about 30 seconds of nothing was just…annoying.
Last year the cast of characters was already announced and yet this year we still didn't get a full look at these actors as their characters. That just doesn't make sense to me! It's been a whole year and we still can't see what Aldris Hodges looks like as Hawkman yet?!
And the first footage from the movie was 100% not that great. I get it. Dwayne Johnson was born to play Black Adam, and I actually agree with him, but for this movie to be really special I'm going to need this to be a different type of superhero movie experience.
One where we follow the story of Black Adam, an ultra-powerful villain who has to take on a team of heroes consisting of Hawkman, Cyclone, Atom Smasher, and Doctor Fate. And then, throughout the film, he gradually kills them off and ends up the surviving baddie at the end of the movie. A baddie ready to take on Shazam in, most likely, Shazam 3.
I hope that's what this movie is all about because if it's anything else I'm going to be royally disappointed.
Aquaman and the Lost Kingdom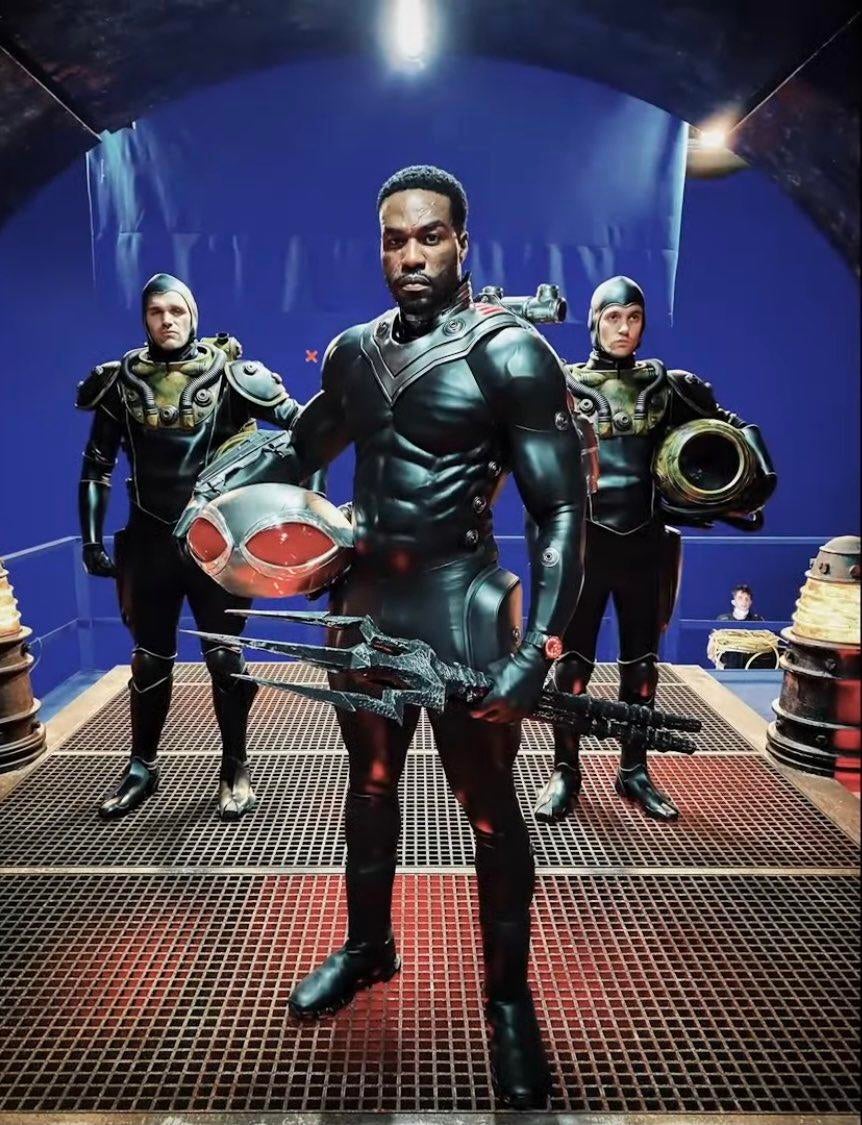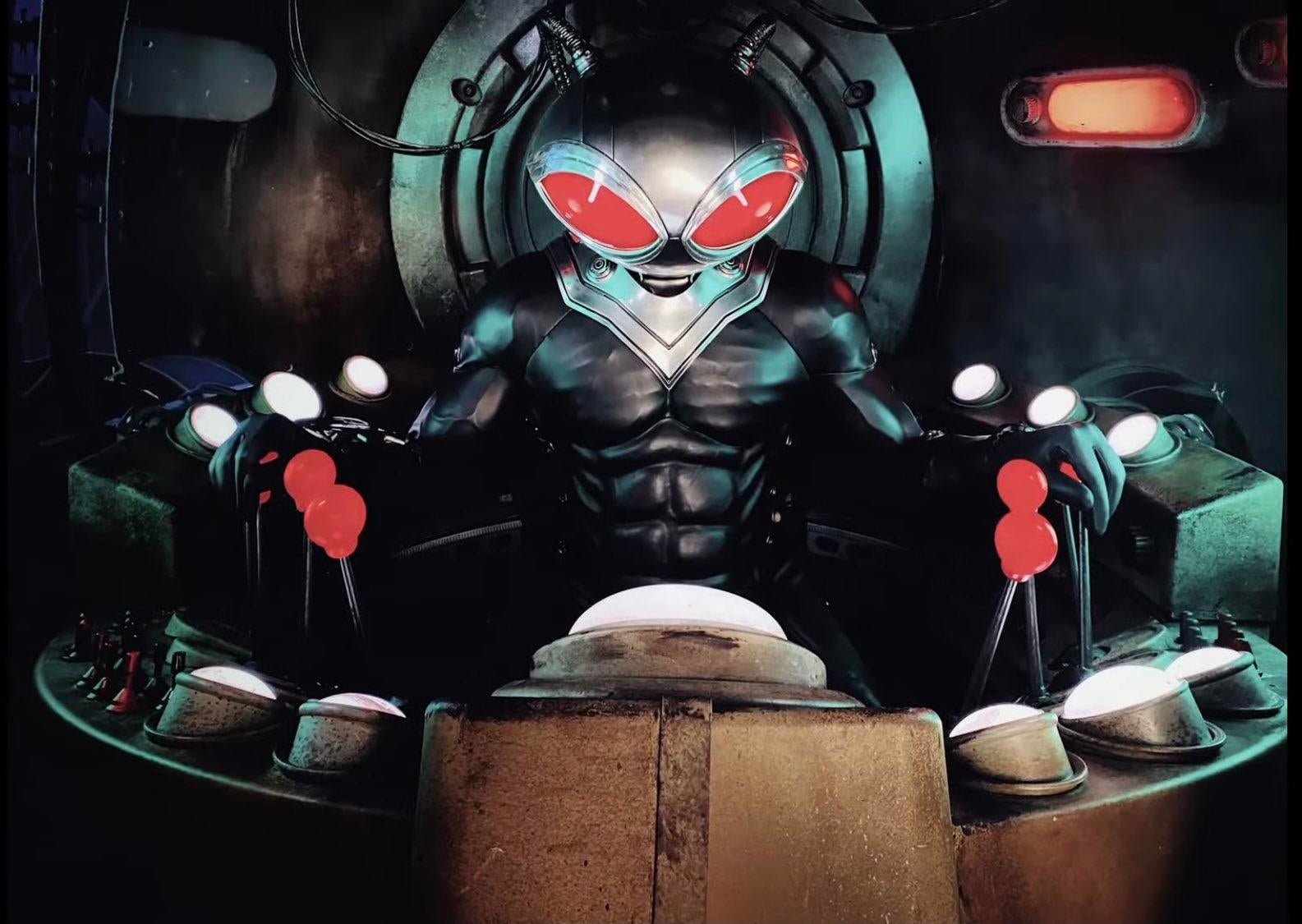 Aquaman and the Lost Kingdom's section of the DC Fandome was probably the lamest portion of the upcoming films with some boring concept art and a new look at Yahya Abdul-Mateen II's Black Manta.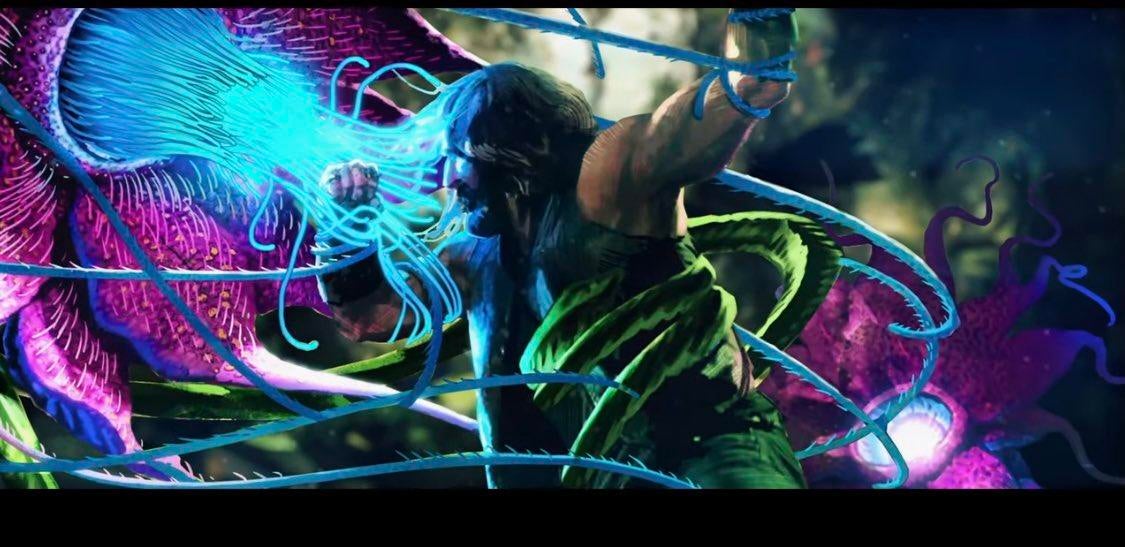 It's funny. The more I see from this movie the worse it's beginning to look. I think James Wan and co. got lucky with the first Aquaman movie because this sequel looks ridiculous and that's kind of a shame.
Peacemaker
I don't like Peacemaker. He's an awful character, which I understand is the point, but I've got to say, this series kind of looks intriguing. We've got some new characters joining the show, James Gunn's brand of humor is all over this project, and yeah, Peacemaker's got an eagle.
This might be a surprise hit.
The Flash
This teaser is short and doesn't have much to offer, that's for sure, but we do get to hear and see Michael Keaton return as Batman. That, alone, is exciting. I just hope he'll be in the movie for a while.
Shazam: Fury of the Gods
I loved Shazam so this behind-the-scenes reel was fascinating; from the new characters played by Helen Mirren, Lucy Liu, and Rachel Zegler to the mythological creatures that we'll be seeing in this fantastic looking sequel. Forget Batman, Shazam is where it's at and I am very excited for June 2023 because I love these characters, this world, and I can't wait to see more.
The Batman
So…this trailer finally arrived and, in ways, it lived up to expectations but it was also a poorly crafted trailer that felt like it was trying too hard to be cool. I'm still not fully convinced Robert Pattinson is going to be a good Batman/Bruce Wayne but I have a little faith after seeing him in Tenet.
Zoe Kravitz looks like she's going to be another wonderful addition to the growing legacy of incredible Catwomen. And yes, they are still keeping Paul Dano's Riddler very much in the shadows and that is exciting indeed.
So, overall, DC Fandome was as lame as they come and I'm now just patiently waiting for Disney Plus Day which is surely going to obliterate everything we got yesterday. I mean, The Book of Boba Fett trailer alone is going to be far more rewarding than everything the DC Fandome had to offer, even The Batman trailer.
I thank you for reading and I hope you have a spectacular day.